Before buying an adult toy, it is advisable to consider what you want to achieve from your sex toy.  Below are some of the tips proven by experts that can help you buy the best vibrator.
Material
Adult industries are becoming more innovative in meeting consumer needs. They have come up with a wider variety of materials that you can select your desired vibrator from. The available materials include; wood, glass, metal, silicone, jelly, and hard plastic. Each of the materials is unique with different advantages. Depending on your preferences, ensure to select the material you are comfortable with and easy to clean.
Budget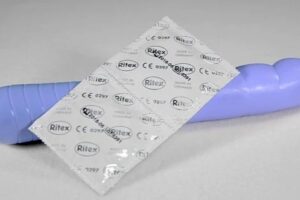 Vibrators tend to have a different range of prices. But first, you need to know what you need your sex toy to do for you. It is very important to understand this because some vibrators have a buzzier and lighter vibration, while others are rumbler. Since you already know your preferred style, you should take your time and visit different stores to compare their prices. Select the one which is pocket friendly and fits your budget.
Appearance
It is essential if you like the way your selected vibrators look. Despite its capability, it would be a great mistake to purchase something unappealing. If the vibrator is appealing, research has proven that it automatically turns you on. It is essential to buy the one which triggers your sex curiosity.
Size
Adult vibrators tend to vary in sizes. Some are discreet that fit the palms of your hand while others are large wand-like. Before purchasing one, always consider what you always enjoy most when you have sex or masturbating. If you know when masturbating, one finger performs the magic, a large vibrator is not for you, but if your partner has a well-endowed penis, the bigger sex toy might be the best option.
Sound
Some vibrators produce a lot of noise when switched on while others are sound-free. If you are one of those who don't want the rest of the household to know when you are using your vibrator, it is essential to consider how loud it can be when switched on. It will enable you to select the gadget that will keep your secret.
Your sensation
Most people tend to seek different pleasures sensation. Some seek clitoral, internal, anal, and even double sense, i.e., anal and vaginal. You need to know what works best for you and which body part you would like to be stimulated. By understanding all this, picking the right vibrator will be an easy task.
Having discussed all these tips, you can now make your purchase and start enjoying your vibrator.