The advent of the internet has opened up endless possibilities to make money. One such new niche is webcam or cam modeling. Being a cam girl essentially means that you can earn by simply performing adult services online. The webcam industry is fast growing and attracting interest across the globe. If you are one of those women who want to try this prospect, this article will walk you through the fundamentals of getting started in this industry.
Invest in Camming Equipment
You need to invest in camming equipment first. And this means that you will be required to invest in a good computer and a high-resolution webcam. Ideally, a quality laptop should be sufficient. A good investment should be able to get you started. But if you do not have the money to invest in the best equipment, get something that can get you by as you save for a decent model.
Choose a Cam Site
You need more than a computer and a camera to get started in this industry. One of the most important decisions that you can make is choosing the best cam site. This means that you should limit your search to the best adult cam sites that offer a wide audience, security, and most importantly, high prospects of getting a satisfying income. The best way to choose a cam site is to explore all options available to you and settle with only what you are comfortable with.
Work Your Cam Site Profile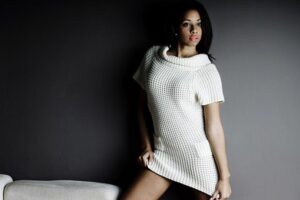 Once you settle on a cam site that you feel is good for you, the next step should be working on your profile or cam-modeling name. You do not have to provide your real names here, but a name that best describes your webcam-modeling persona. A good profile is the ultimate foundation of your career. Also, keep in mind that it is best to choose a name that you are convinced will represent you in the long haul, as changing names can affect your identity.
Learn the Trade
You have to learn ways of attracting clients and keeping them coming back. The first rule is to be friendly and engaging. Most men prefer alluring ladies whom they can flirt and associate with freely. This means that a pretty face, which can be important at times, does not guarantee success. You have to take some time to learn the trade, preferably from successful cam models, on the ins and outs of this industry.
…